Open Source Video Editor in JavaScript and PHP Online
Here's an online video editor developed in JavaScript & PHP with amazing features.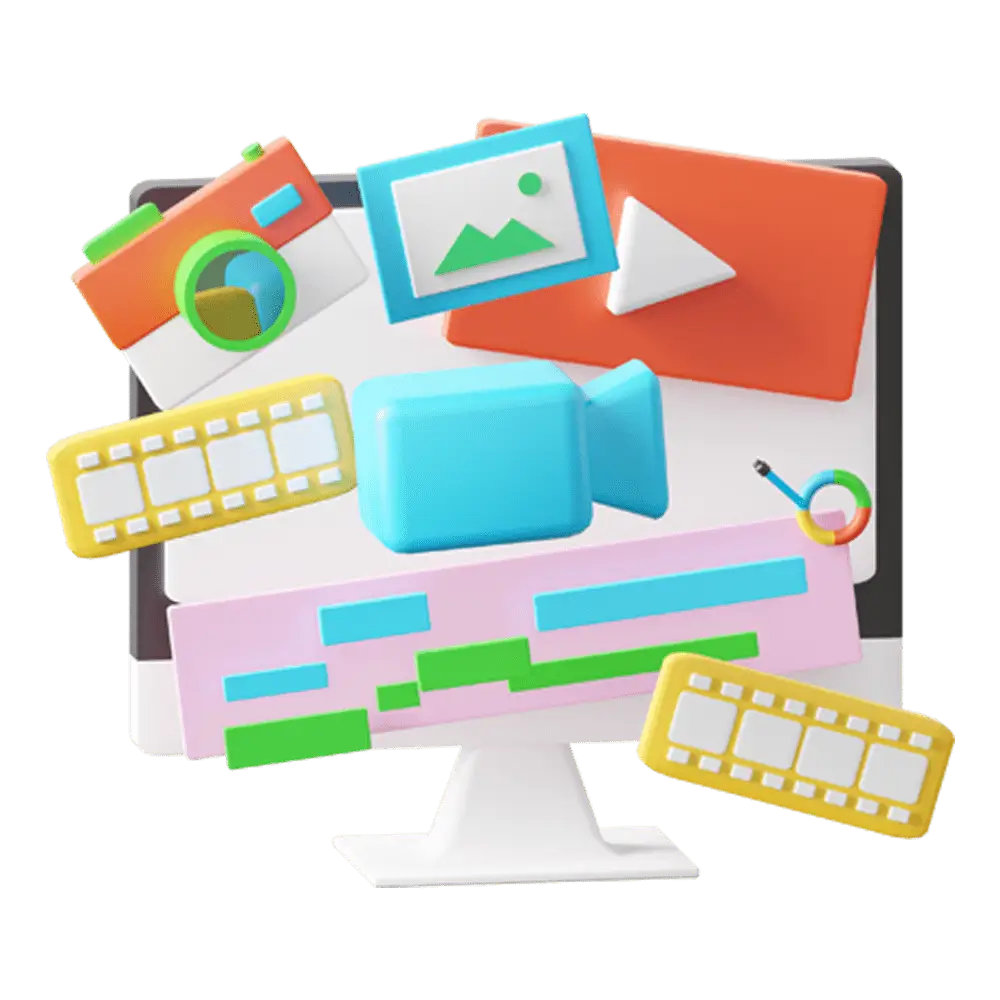 What's best in our online video editor?
Our online video editor is very fast and secure as it's developed by an experienced team of developers. This is an online video editor in JavaScript and PHP with amazing features. This video editor also has an open-source script with a free demo. You can export your video in high-definition quality.
Features of Video Editor
Upload Multiple Videos
Split Videos
Add Music
Video Timeline
Add Stickers, Clip arts
Add Text
Drawing on Video
Add Images & logos
Play/stop video
Export video HD
Admin Dashboard
New Categories (admin)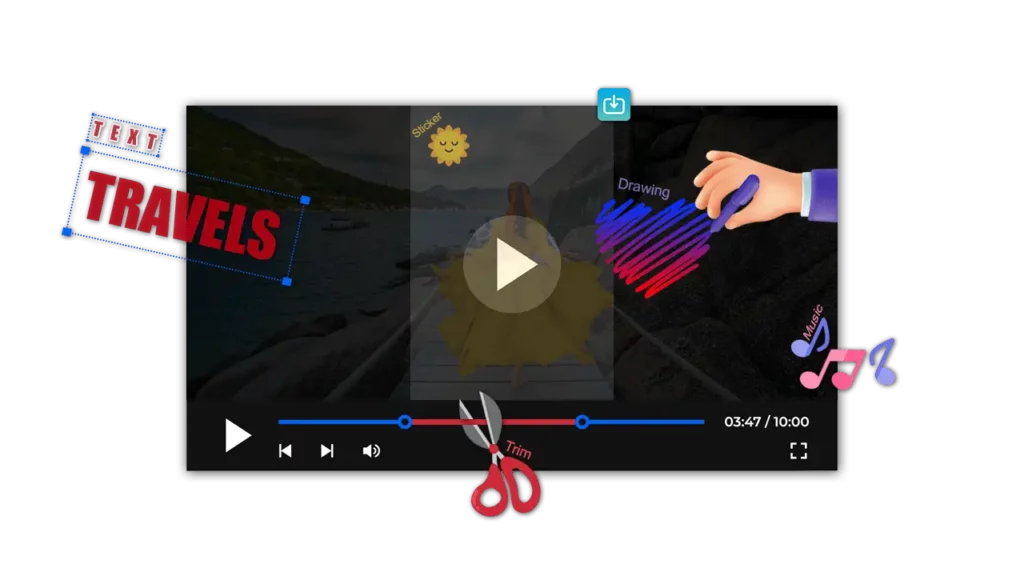 Frequently Asked Questions
Q1: What is best in Naxotop Video Editor?
Ans: Naxotop's video editor comes with a slew of features such as full customization, ease of use, and, last but not least, a high-quality video editor at the lowest price on the planet.
This is as simple to comprehend as 2 + 2 + 4.
Our highly skilled team will make your work easier by helping you customize the video editor as per your needs.
To make your video editor look unique, you can change its appearance, features, and other elements through our team.
I just looked through every video editor available online, and nobody offers all of these features for this low cost.
Contact us via Skype, Email, Whatsapp, or the Naxotop contact form if you want to get this professional web-based video editor.
Q2: Which is the best one-time payment video editing software?
Ans: Many video editors on the market charge a one-time payment, which is desirable to some users but not to all. To get rid of this solution, Naxotop created a fantastic online video editor in Javascript and PHP for all types of users.
That is ideal for both beginner and advanced users. We have some exciting news for you: you can make changes to the video editor at any time. Our expert developers will always be available to you.
Q3: What is the best Open-Source video editing software?
Ans: Naxotop created this open source Video Editor solely to provide the best and highest quality services at the lowest possible cost. Our skilled team built this Video editor in Javascript and PHP with simple code.
It is acceptable if you are a developer. This video editor can be easily customized to meet your needs. On the other hand, if you are unfamiliar with development, don't worry; our developers are here to help. With our professional developers, making changes in Video Editor is much easier.
Q4: What language is Naxotop's video editor written in?
Ans: Our open-source video editor has been written in a variety of languages, including Javascript, FFMPEG, PHP, HTML 5, etc, but a sizable portion of the code is written in Javascript and PHP because we have a large number of expert developers in various languages who have a wealth of experience in their field.

Our skilled team wrote this video editor in Javascript and PHP with simple-to-understand code because they are mindful of code simplicity.
Note: Most users of this video editor are familiar with the terms html5 video editor, react video editor, and javascript video editor GitHub.
Q5: What is the benefit of getting this video editor?
Ans: A ton of awesome and recently discovered features have been added to our open-source video editor. And it will be proved to be advantageous for your work or business. The following benefits are available from using this online video editor.
You can integrate this video editor into your web development projects or website.
You can Launch this video editor as a Saas project on the internet.
You can use this Video editor for business or personal use.
You will be the sole owner of this video editor; no one else will have access to it.
Create a Subscription plan for this Professional Video Editor.
Only one-time payment and you can use this video editor for a lifetime.
You will get full access to it after purchase.
You can demand changes to the video editor from our skilled developers whenever you like.
Video Editor's Guide Video
Here is a guide video for the video editor that briefly explains how to use the video editor.
Other Products