Empower Your Digital Ventures with Naxotop's JavaScript Image Editor Script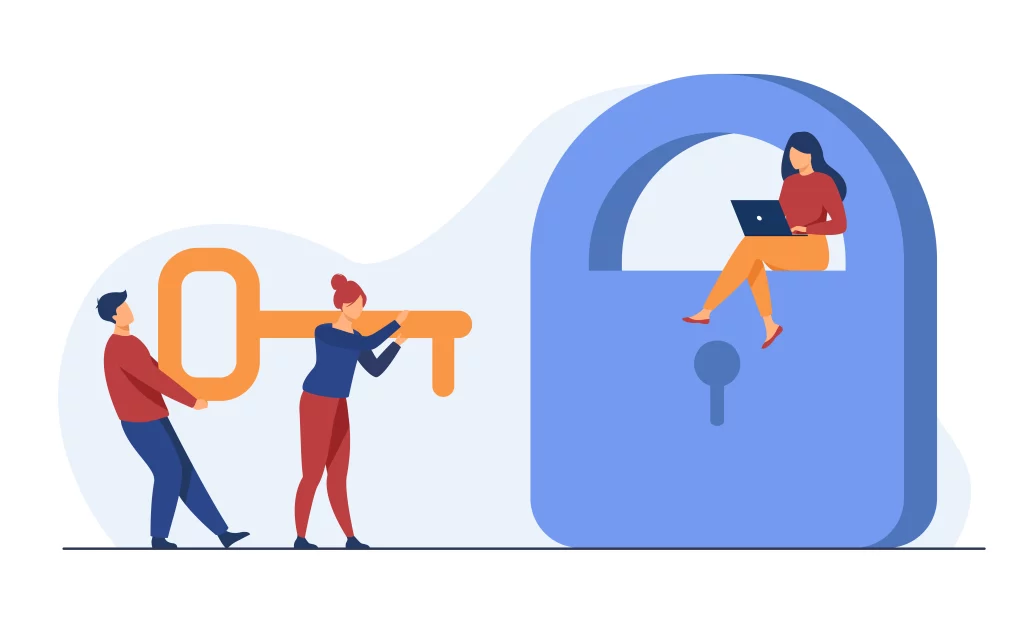 Unlock Visual Excellence
In today's digital landscape, the power of captivating visuals cannot be overstated. Whether you're a seasoned developer, programmer, part of a dynamic digital agency, a creative web developer, a forward-thinking app developer, or an entrepreneur on the cutting edge of innovation, you recognize that the visual appeal of your projects holds the key to a successful online presence. Even e-commerce platforms seeking to optimize product images for customization and graphic designers aiming to elevate their design projects find themselves at the forefront of this visual revolution.
Introducing the JavaScript Image Editor Script
Recognizing this essential need, Naxotop proudly introduces the JavaScript Image Editor script – a versatile, high-performance tool designed to cater to the diverse requirements of professionals and businesses alike. Seamlessly integrating this script into your digital ventures promises an immediate elevation in the impact of your visuals, unlocking your boundless creative potential.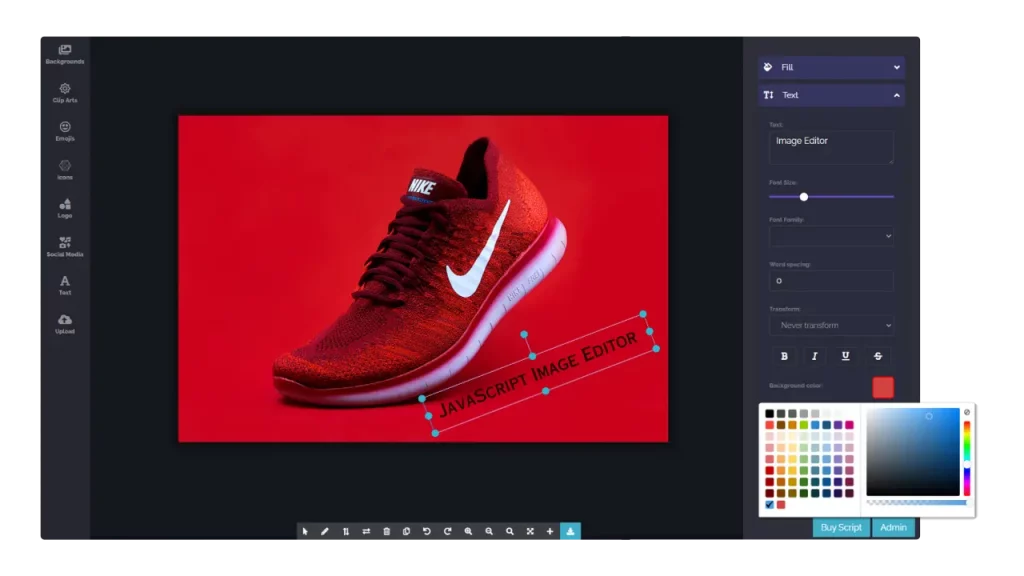 Naxotop Image Editor's Features & Benefits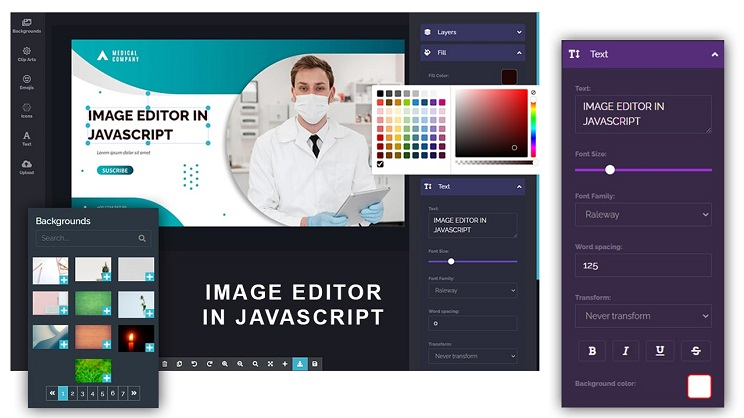 Key Features of Naxotop's JavaScript Image Editor Script
User-Friendly Interface: Enjoy an intuitive and user-friendly interface, suitable for users of all skill levels.
Smart Undo/Redo: Easily correct mistakes with a convenient undo/redo feature, ensuring a seamless editing experience.
Real-Time Preview: View instant previews of your edits, allowing you to make adjustments with confidence.
Cross-Platform Compatibility: Use the script on various platforms and devices, ensuring flexibility in your workflow.
Advanced Filters: Apply a wide range of filters to enhance and stylize your images effortlessly.
Drag-and-Drop Editing: Easily manipulate images with an intuitive drag-and-drop interface, reducing editing time and complexity.
Layer Management: Achieve precise designs by managing layers efficiently, ensuring your creative vision is flawlessly executed.
Extensive Stock Library: Access a vast repository of stock images and stickers, enhancing your design options and speeding up your workflow.
Drawing Tools: Unleash your creativity with a range of drawing tools, allowing you to add personal touches and unique elements to your images.
Text Editing: Customize your text with a variety of fonts and colors, ensuring your messages and branding are impactful.
Zoom In/Out: Get up close or take a wider view with the zoom feature, enabling detailed edits and overall composition adjustments.
Advanced Color and Shadow Controls: Fine-tune colors and shadows to achieve the perfect look for your images and designs.
Layer Alignment: Precisely align and arrange layers, ensuring your compositions are pixel-perfect.
Canvas Resizing: Easily resize the canvas to fit your project's requirements, maintaining the quality and aspect ratio of your images.
Copy-Paste Layers: Streamline your editing process by copying and pasting layers between projects, saving you time and effort.
Rotation and Skew: Achieve dynamic effects with rotation and skew options, adding depth and perspective to your designs.
Multi-Format Export: Download your edited images in multiple formats, including JPG, PNG, and SVG, for maximum versatility.
Lightning-Fast Performance: Experience unparalleled speed and responsiveness, ensuring a smooth and efficient editing process.
Cross-Browser Compatibility: Enjoy seamless performance across different web browsers, ensuring accessibility for all users.
Admin Dashboard Features
Asset Management: In the admin dashboard, categorize and manage various assets such as icons, images, backgrounds, stickers, emojis, and more.
Custom Categories: Create your own custom categories to organize assets as per your specific needs, including symbols and additional elements.
Asset Upload: Easily add new assets to each category, whether it's new icons, images, backgrounds, or fonts, to expand your creative toolkit.
Developer Customization: Our skilled developers are at your service to add and tailor features to match your unique requirements.
With the inclusion of the admin dashboard and its extensive features, Naxotop's JavaScript Image Editor Script offers even greater flexibility and control for your design projects, making it a comprehensive solution for all your image editing needs.
Benefits of Using Naxotop's JavaScript Image Editor Script
Enhanced Visual Appeal: Elevate your website's visual impact, making it more engaging and memorable to visitors.
Time and Effort Savings: Streamline your image editing process, reducing the time and effort required to create stunning visuals.
Creative Freedom: Unlock your creative potential with a wide range of tools, enabling you to bring your unique ideas to life.
Professional Results: Achieve professional-quality image editing, even if you're not a graphic design expert.
Increased User Engagement: Captivate your audience with visually compelling content, encouraging longer visits and interactions.
Simplified Integration: Seamlessly integrate the script into your website or projects with a one-time purchase, no complicated setup required.
Versatile Output: Download edited images in various formats, ensuring compatibility with your specific needs.
Reliable Performance: Count on the script's speed and reliability, allowing you to edit images without interruption.
Boosted Conversions: Visually stunning content can lead to higher conversion rates, benefiting your business.
Cost-Efficiency: Save money on expensive graphic design software by using our affordable and feature-rich script.
Responsive Support: Access prompt and responsive customer support whenever you need assistance.
Increased Traffic: Engaging visuals can attract more visitors and boost your website's traffic.
Secure Transactions: Rest easy knowing that your one-time purchase is secure and hassle-free.
Future Updates: Receive regular updates and enhancements to keep your editor up-to-date with industry trends and technological advancements.
These features and benefits collectively make Naxotop's JavaScript Image Editor Script a powerful and versatile tool for enhancing your visual content and achieving your design goals.
Seamlessly Integrate the Image Editor into Your Projects with Expert Assistance
Integration is a breeze with Naxotop's JavaScript Image Editor script. We understand that your time is valuable, and complex setup processes can be a major deterrent. That's why we've made it as straightforward as possible for you to harness the power of our script in your projects.
Even if you're short on time or lack a dedicated developer, Naxotop is here to assist you. Our experienced developers are ready to provide you with expert guidance and support to seamlessly integrate our Image Editor into your website or projects. With their help, you can have it up and running in no time, ensuring a hassle-free experience.
With just a simple one-time purchase, you gain access to the complete script package, including all the necessary files and codes. This means you can quickly and effortlessly integrate our Image Editor into your website or projects without the need for extensive technical expertise.
Acquire Naxotop's JavaScript Image Editor Script
Getting your hands on Naxotop's JavaScript Image Editor script is a straightforward process. We believe in providing you with a hassle-free experience from start to finish. To make this a reality, here's what you need to do:
Contact Us: Reach out to us via Skype, Gmail, or WhatsApp to express your interest in our Image Editor script. Our dedicated team is here to answer any questions you may have and guide you through the process.
One-Time Purchase: Once you're ready to take the next step, make a one-time payment, and you'll gain access to the full script package, including all the essential files and codes.
Swift Delivery: We understand that time is of the essence. As soon as your payment is processed, Naxotop will promptly deliver the JavaScript Image Editor script to you, ensuring you can start using it without delay.
Our goal is to empower you with the tools you need to enhance your website's visual appeal and captivate your audience. Contact us today, and let's take the first step toward transforming your online presence.
Empower Your Users with Naxotop's Image Editor Script
At Naxotop, we understand the importance of enhancing user experiences, especially for websites that rely on engaging visuals to sell products or services. That's why our JavaScript Image Editor script is tailor-made to empower your users, making their interaction with your website seamless and enjoyable.
User-Centric Design: Our script is designed with the end-user in mind. The intuitive interface ensures that your visitors can effortlessly edit and customize images to suit their preferences.
Enhanced Engagement: By providing your users with the tools to modify and personalize visuals, you can significantly increase engagement on your site. This translates to longer visits, more interactions, and potentially higher conversions.
Branding Opportunities: Users can add their unique branding elements to images, strengthening their connection to your platform and products. This not only fosters loyalty but also enhances the perceived value of your offerings.
Increased Conversions: Empowered users are more likely to take action. By enabling them to create persuasive visuals, you can boost conversions and sales, ultimately benefiting your business.
Streamlined Workflow: Say goodbye to lengthy editing processes. Our script simplifies image customization, saving users time and effort.
Affordable Solution: Instead of investing in expensive graphic design software, your users can access professional-quality editing tools at an affordable price.
Responsive Support: In case users encounter any difficulties, our responsive support team is readily available to assist, ensuring a smooth experience.
By integrating Naxotop's JavaScript Image Editor script, you're not just enhancing your website; you're enhancing the experience of your users. Make their journey enjoyable, engaging, and productive, ultimately driving success for your online platform.
Partner with Naxotop - Your Path to Visual Excellence
As you embark on the journey to elevate your website's visual appeal, partnering with Naxotop and incorporating our JavaScript Image Editor script is a step in the right direction. While our script offers a world of possibilities, here are some considerations you should keep in mind:
Customization for Your Needs: Every website is unique. We understand that your requirements may differ, and our team can work with you to tailor the script to your specific needs, ensuring a seamless fit with your project.
Scalability: As your website grows, so do your image editing needs. Our script is built to scale, allowing you to accommodate increasing demands without disruptions.
Compatibility Assurance: Websites and projects often involve various elements. Our script is designed with compatibility in mind to seamlessly integrate into your existing setup, minimizing any conflicts.
Dedicated Support: Our commitment to your success is unwavering. Our dedicated support team is available 24/7 to assist you with any challenges or questions you may encounter along the way.
Tailored Enhancements: Should you ever desire additional features or functions in the Image Editor script, our developers are at your service 24/7 to discuss, develop, and integrate those customizations seamlessly.
By partnering with Naxotop, you're not just acquiring a script; you're gaining a trusted ally committed to your success. We work with you to address your unique requirements, ensuring that your journey to visual excellence is smooth and rewarding.
Elevate Your Visual Experience with Naxotop's Image Editor Script
In conclusion, Naxotop's JavaScript Image Editor script is not just a tool; it's a gateway to transforming your website's visual appeal and engaging your audience like never before. By integrating our script, you open the door to a world of creative possibilities that can take your online presence to new heights.
Our commitment to your success goes beyond providing a script. We offer customization, scalability, compatibility assurance, dedicated support, regular updates, and the flexibility to tailor enhancements to your unique needs.
By partnering with Naxotop, you're choosing a trusted ally in your quest for visual excellence. We're here to empower you and your users, ensuring that your website leaves a lasting impression and achieves your business goals.
Take the next step in enhancing your website's visual appeal – contact us today, and let's embark on this journey together.
Frequently Questions
Frequently Asked Questions
#1: What is Naxotop's JavaScript Image Editor script?
Naxotop's JavaScript Image Editor script is a powerful tool that allows you to integrate a high-performance image editor into your website or projects. It's designed to enhance visual content effortlessly.
#2: Can I customize the Image Editor to match my website's style?
Yes, you can! Our team can tailor the script to match your website's unique style and requirements, ensuring a seamless fit.
#3: How can I get technical support if I encounter any issues?
You can reach our 24/7 support team for assistance via Skype, WhatsApp, or email, all conveniently listed on our "Contact Us" page on our website.
#4: Can I integrate the Image Editor into my existing website easily?
Absolutely. Integration is straightforward, and if you need assistance, our developers are ready to help.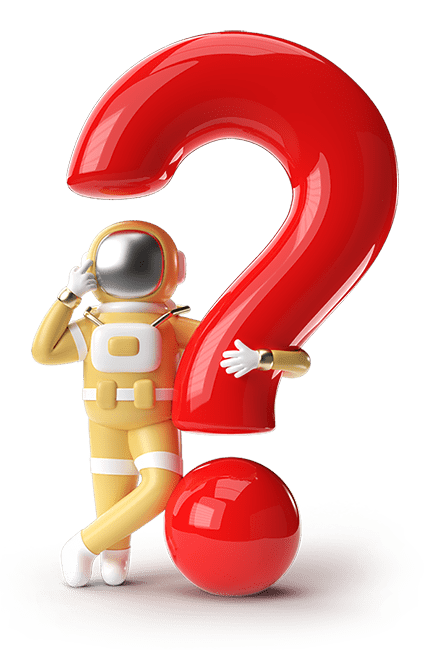 Asked Question
Most Asked Questions
#1: What sets Naxotop's JavaScript Image Editor script apart from other image editors?
What sets Naxotop's JavaScript Image Editor script apart is its dedication to providing a comprehensive solution for developers, designers, and agencies. Here are the key points that make it stand out:
Seamless Integration: Our script seamlessly integrates into web applications, websites, and creative projects, making it a user-friendly choice.
Developer-Friendly: Catering specifically to developers, it offers a robust solution for implementing image editing capabilities without complexity.
Professional-Grade Editing: Achieve professional-level image editing, ensuring that your visuals meet the highest standards.
Customization: Highly customizable, allowing effortless adaptation to specific projects and applications.
Focused Expertise: Fine-tuned to enhance visual content, ensuring your images and designs captivate your audience effectively.
Admin Dashboard: Additionally, we provide an admin dashboard equipped with all the essential features, simplifying content management and optimization.
In summary, Naxotop's JavaScript Image Editor script empowers users while simplifying the process of integrating professional-grade image editing capabilities. It's user-friendly, customizable, and complete with an admin dashboard for efficient content management.
#2: Is the script compatible with different web browsers and platforms?
Yes, Naxotop's JavaScript Image Editor script is engineered for compatibility across a wide spectrum of web browsers and platforms, ensuring a seamless experience for users. It functions smoothly on popular browsers like Google Chrome, Mozilla Firefox, Safari, Microsoft Edge, and others.
Moreover, our script is designed to be platform-agnostic, which means it can be integrated into various web and mobile applications without compatibility concerns. Whether you're working on a website, a web application, or a mobile app, Naxotop's script offers consistent and reliable performance, making it a versatile choice for diverse projects.
This compatibility assurance allows you to reach a broader audience and ensures that users across different devices and platforms can access and utilize the image editing functionality seamlessly.
#3: Can I request custom features or functions for the Image Editor?
Absolutely, you have the flexibility to request custom features or functions for the Image Editor. Our dedicated team of developers is available 24/7 to discuss, develop, and seamlessly integrate these customizations to meet your unique needs. Your satisfaction and the script's alignment with your specific requirements are our top priorities. So, feel free to reach out to us with your customization requests, and we'll work closely with you to bring your vision to life.
#4: What pricing methods are available for Naxotop's JavaScript Image Editor Script?
Naxotop offers a hassle-free pricing model with a one-time payment, granting you lifetime access to our JavaScript Image Editor script. This approach eliminates the need for recurring payments, making it a cost-effective and transparent solution. You'll enjoy continuous updates, responsive support, and the flexibility to integrate our script into your projects without the burden of monthly or yearly fees.
Latest Products
We Have Lots of Excellent And High Quality Products.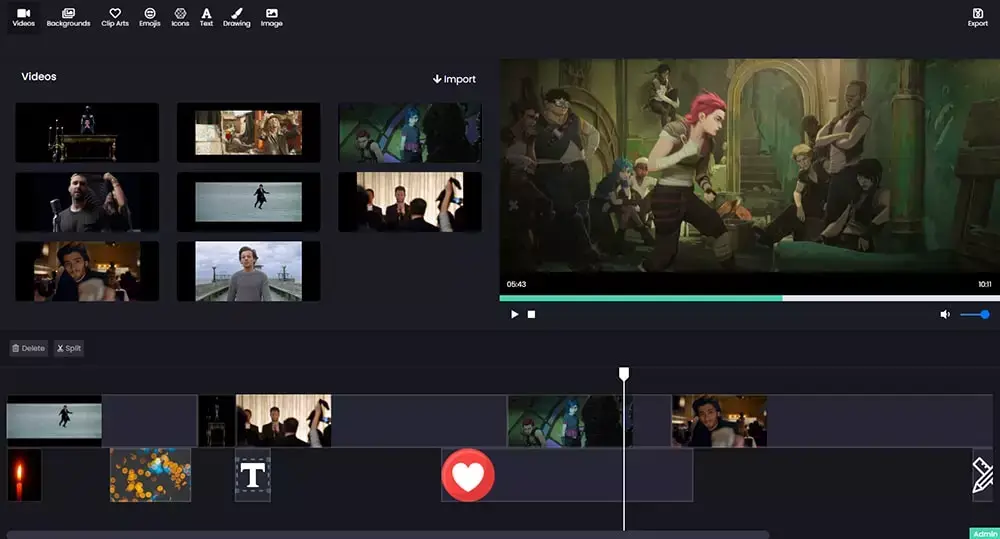 JavaScript & PHP Video Editor Script – Naxotop
Elevate your video editing with our JavaScript Video Editor Script. Seamlessly integrated with PHP, it offers real-time preview, multi-format export, and an intuitive interface. Create professional-quality videos effortlessly. Try it today!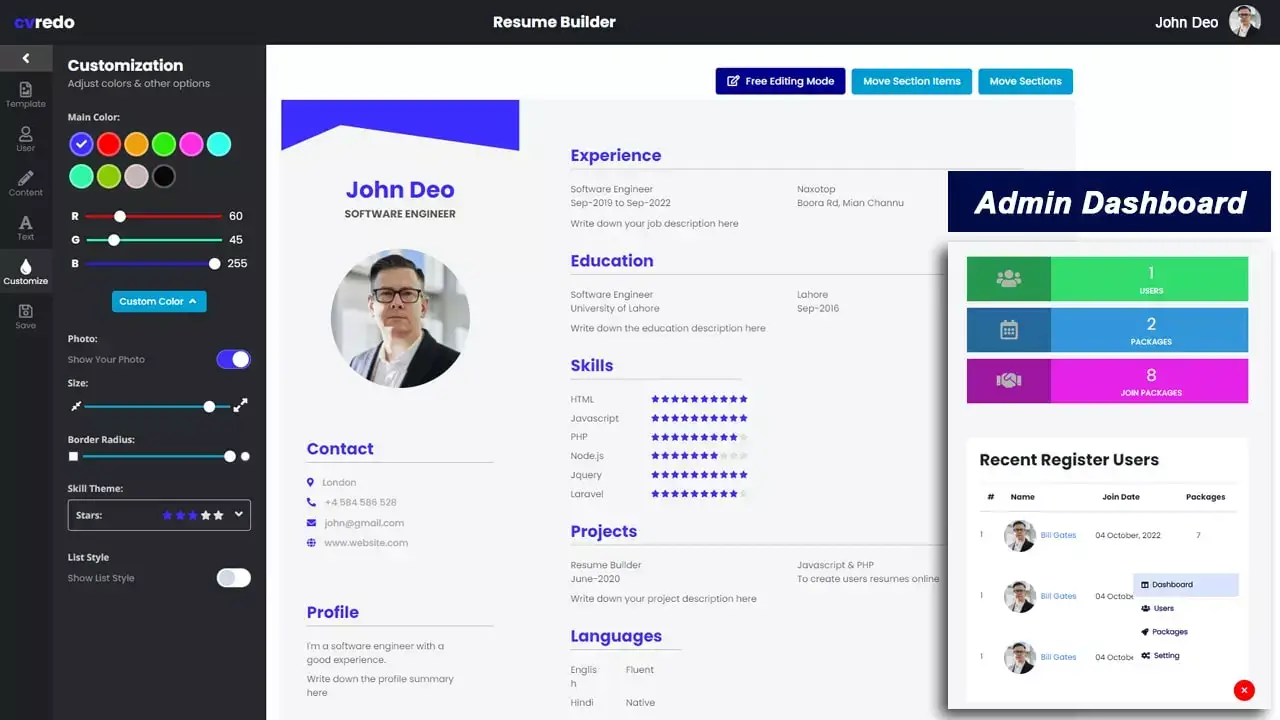 JavaScript & PHP Resume Builder Script
Elevate Your Career with Naxotop's Resume Builder Script! Create customized resumes with ease. Ideal for job seekers, freelancers, and educational institutions. Administer effortlessly via the Admin Dashboard. Perfect for developers, entrepreneurs, and job boards. Boost your resume services or start your platform. Upgrade your career journey with Naxotop!